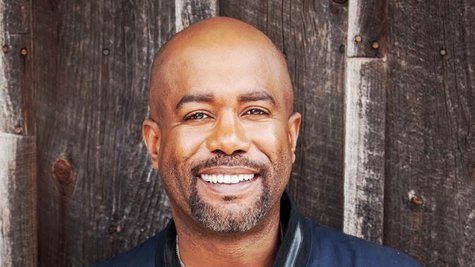 The 47th Annual CMA Awards are coming up Wednesday night, and Darius Rucker 's hit, "Wagon Wheel," is up for CMA Single of the Year as well as Song of the Year for the songwriters, Ketch Secor and Bob Dylan . Ketch's band Old Crow Medicine Show originally released "Wagon Wheel" as a bluegrass song about a decade ago, and Darius has been a big fan of their version for years now.
He says, "They do it so perfectly. I mean, the way they do the song is the way it should be done. It's just a perfect bluegrass song. I didn't think I could make it a country song."
It wasn't until Darius heard another band do "Wagon Wheel" with a country feel that he decided to cut it. He goes on to call it a "perfect country song," adding, "Man, I don't know if I could ever be any countrier than that."
The CMA Awards broadcast live from Nashville Wednesday, November 6 at 8 p.m. ET on ABC.
Copyright 2013 ABC News Radio