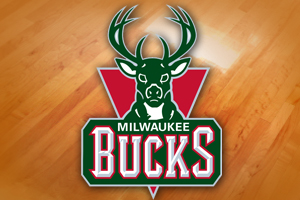 MILWAUKEE, WI (WSAU-LEARFIELD) The Milwaukee Bucks will reportedly interview two candidates this week for their vacant head coaching job. The Journal Sentinel says Houston assistant head coach Kelvin Sampson has an interview set for Thursday, and former Seattle and Portland coach Nate McMillan will speak with the Bucks this week.
Milwaukee is looking to replace Jim Boylan, who was fired six days ago.
Sampson spent three years as a Bucks' assistant under Scott Skiles, before moving to Houston two seasons ago. He has college head coaching experience at Washington State, Oklahoma, and Indiana. Sampson left the Hoosiers in the wake of a recruiting scandal, but both San Antonio and Milwaukee gave him new life in the N-B-A. Charlotte and Philadelphia are also said to be interested in Sampson.
McMillan recently interviewed for the vacant coaching job at Detroit. He's been an N-B-A head coach for 12 seasons, with a total record of 478-and-452. Portland let him go in March of 2012, after his Trail Blazers failed to get past the first round of the playoffs in the previous three seasons.