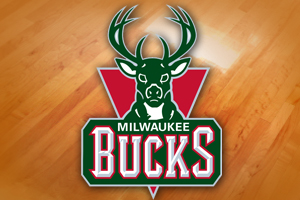 ATLANTA, GA (WSAU) The Milwaukee Bucks lost an important game in the N-B-A playoff race last night, 98-to-90 at Atlanta. The Bucks were down by 18 points going into the final quarter. They got to within four in the final minute – but they couldn't get over the hump after shooting just 37-percent.
Milwaukee's trying to move up from the number-eight playoff spot so it doesn't have to play Miami in the first round. The Bucks remain two games behind seventh-place Boston after the Celtics lost last night. But Milwaukee could have gotten to within a game-and-a-half of fifth-place Atlanta with a victory. The Bucks have two more chances against the Hawks, including Sunday in Milwaukee.
Al Horford and Jeff Teague manhandled the Bucks last night. Teague had 27 points and 11 assists, while Horford had 26 points and 15 rebounds. Former Wisconsin star Devin Harris added 15 points for Atlanta. The Hawks out-hustled Milwaukee, with a 28-to-15 scoring edge on fast breaks.
Brandon Jennings led the Bucks with 21 points. Larry Sanders added 19 points, 14 rebounds, and four blocked shots. Hot-scoring Monta Ellis was held to just five points, as he hit only 2-of-14 from the floor.
The Bucks are now one game above .500 at 34-and-33. They'll play at Indiana tomorrow night.