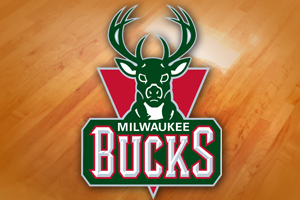 MILWAUKEE, WI (WSAU) Monta Ellis scored 25 points in the fourth quarter yesterday, to lift the Milwaukee Bucks to a 115-to-109 home victory over Orlando. The Bucks trailed 81-to-70 going into the final period. And they outscored the Magic 45-28 while shooting 65-percent in those final 12 minutes.
Larry Sanders put Milwaukee in front for good on a hook-shot with just over a minute to go. Ellis scored 39 points. Ersan Ilyasova and Brandon Jennings joined Sanders with double-doubles. Jennings had 14 assists, and Sanders pulled down 11 rebounds.
Arron Afflalo led Orlando with 24 points. Nikola Vucevic had his 37th double-double of the season with 20 points and 15 boards, as the Magic lost its third straight and fifth-in-its-last-six. All five Orlando starters scored in double figures, including Tobias Harris -- whom the Bucks traded to Orlando in the J-J Redick deal last month. Redick was limited to four points in 23 minutes.
The Bucks ended a three-game losing streak. They'll host Portland tomorrow night. -3/18- Bucks' center Larry Sanders has been fined 50-thousand-dollars by the N-B-A after his latest ejection. He was tossed for the fourth time this season – and the second game in a row – in Friday night's home loss to Miami. Sanders got upset after being called for a foul on LeBron James with 2:44 left. He received two technicals, and was ejected after making a derogatory term at the officials. Afterward, Sanders blamed frustration – and he inferred that Miami got preferential treatment from the referees. As Sanders put it, "I can imagine it's hard for a referee to ref a Miami Heat game – I feel like things are kind of swayed – Maybe I should care less."