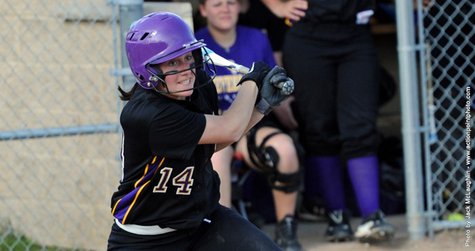 MADISON, WI (UWSP) - UW-Stevens Point softball made a clean sweep of the weekly Wisconsin Intercollegiate Athletic Conference softball Athlete of the Week awards on Tuesday, as senior Katie Shulfer (Stevens Point, WI/SPASH) took home Position Player of the Week honors and freshman Kali Riddell (Bloomington, IL/University) earned Pitcher of the Week accolades.
Pointers softball duo earn WIAC Athlete of the Week honors
Shulfer went 8-for-14 from the plate to help UW-Stevens Point to a 5-1 record competing in the Finlandia University Dome Tournament in Marquette, Mich. last week. She had four triples and tallied 17 total bases in six games. She finished with a slugging percentage of 1.214 and an on-base percentage of.647.
Along with Shulfer's eight hits, she also drew two walks and a hit by pitch. Against Concordia University (Wis.), she went 3-for-4 with two triples and a double.
Riddell was strong on the mound for the Pointers in the dome tournament as well, starting out her college career with a 5-0 record. In 26.2 innings of work, she allowed just eight earned runs, two walks and struck out 24 batters.
Riddell held her opponents to a batting average of .245 and posted a ERA of 2.10. Against Carroll (Wis.), she posted 10 strikeouts and allowed no earned runs in the Pointers' 8-2 victory.