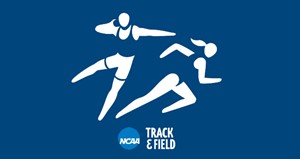 INDIANAPOLIS, IN (UWSP) - Five men and one woman UW-Stevens Point student-athletes qualified to compete in the 2013 NCAA Division III Indoor Track & Field Championships, NCAA officials announced today.
Six Pointers qualify for Division III Indoor Track National Championships
The championships will take place March 8-9 at the Al B. Carius Track-Residence Hall/Recreation Center on the campus of North Central College (Ill.).
On the men's side, Dan Sullivan (Elkhorn, WI/Elkhorn) and Brian Thill (Webster, WI/Webster) qualified as individuals, Sullivan in the mile run and Thill in the Multi. Sullivan, also qualified as a member of the Distance Medley Relay (DMR) team. Sullivan posted the nation's fastest time in the mile, 4:08.76, and is the top seed in the field.The Distance Medley Relay team of Dennis Haak (Belleville, WI/Belleville), Dan Ostrowski, Scott Berry (Rudolph, WI/Lincoln)and Sullivan is seeded eighth after posting a qualifying time of 10:00.38.
For the women, Jasmine Haines (East Troy, WI/East Troy) is the lone qualifier, competing in the 400-meter dash. Haines is seeded sixth in the event after posting a qualifying time of 57.34.