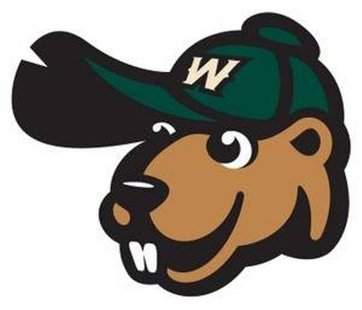 MADISON, Wis. (WSAU-Woodchucks) -- The Wisconsin Woodchucks and Madison Mallards dueled in a close contest for the first six innings Thursday before a ten-run seventh catapulted the Mallards to a 13-6 victory. The Woodchucks would strike first in the top of the second off of Mallards starter Jordan Tabakman. Austin Diemer was hit by a pitch leading off the inning, and he would score three batters later on a deep sacrifice fly to center field off the bat of Kirby Taylor to put the Woodchucks on top 1-0.
The Mallards would counter with a run of their own in the bottom of the frame. Drew Weeks led the inning off with a base hit off of Woodchucks starter Danny Young. Weeks would go to second on a wild pitch and advance to third on a groundout by Jason Goldstien. Weeks would come in to score on a single by Jeff Zahn to tie the game at one run apiece.
After Tabakman held the 'Chucks scoreless in the third, the Mallards would take the lead in the bottom of the frame. Erik Forgione reached on a walk and stole second base before advancing to third on a throwing error by catcher Ian McLoughlin. Forgione would score on a fielder's choice as he beat Young's throw to the plate on a chopper by Tate Matheny to give the Mallards a 2-1 lead. Tabakman would leave with an apparent injury in the top of the fifth. He finished the night with four-and-two-thirds innings, allowing only one run on five hits on his way to receiving a no-decision.
The score would remain 2-1 all the way until the bottom of the seventh where the floodgates opened for the Mallards offense. The team put up 10 runs, sending 16 batters to the plate and recording eight hits to jump out to a late 12-1 lead. The Mallards would add another run in the eighth, but the Woodchucks would not go down quietly. In the top of the ninth, the Woodchucks would push across five runs in the top of the ninth as Edgar Figueroa, Jake Jefferies, Joey Rodriguez, and Damek Tomscha all picked up RBI in the frame. It would not be enough, however, as the Woodchucks fell 13-6.
The 'Chucks and Mallards will meet again Friday at Warner Park. First pitch for the second and final game of the series is scheduled for 7:05 p.m.