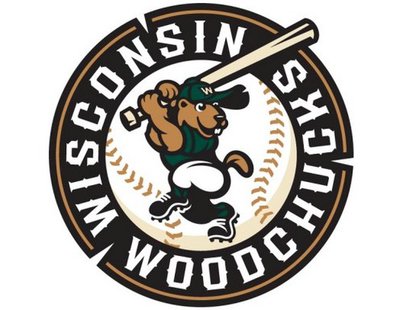 LaCROSSE, Wis (WSAU-Woodchucks) The Wisconsin Woodchucks and La Crosse Loggers had their game shortened by rain as the 'Chucks fell 6-3 in only five innings.
For the second consecutive game, it would be the Woodchucks striking in the first inning. With the bases loaded and two outs, Rob Bennie slashed a single back up the middle to score Tyler Stieb and Matt Tellor and give the Woodchucks an early 2-0 lead.
The Loggers offense would capitalize on several Woodchuck mistakes over the next two innings. Johnny Bekakis scored a run in the first on an RBI groundout by Zack Rivera that cut the 'Chucks lead to a run. They would add five more onto that in the bottom of the fifth. The five runs would score on five hits, one walk, a throwing error, and a balk as the Loggers claimed a 6-2 lead.
Tellor would take one of those runs back in the third. Leading off the inning, Tellor homered over the center-field wall, his fifth of the season, as he picked up his league-leading 30th RBI of the season to make it 6-3 Loggers.
The score was still 6-3 when the rains began to come down in the bottom of the fifth. Play was about to resume just over an hour later before a large strike of lightning over the left-field wall sent the tarp back on the field.
The Woodchucks and Loggers will wrap up their three-game series on Sunday before the Woodchucks have their first off-day of the season on Monday. First pitch Sunday is scheduled for 5:05. The game will be heard on WSAU AM-550 FM-99.9 and Fox Sports AM-1390 FM-93.9.