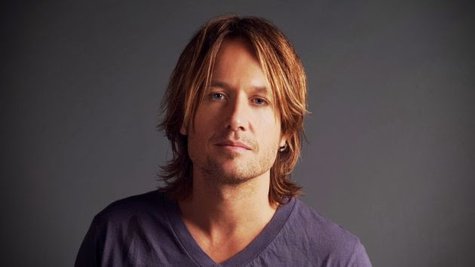 Keith Urban is a busy, busy man these days. He's feverishly working to finish his new studio album, Fuse , before going into tour rehearsals for his Light the Fuse tour, launching July 18 in Cincinnati. Wrapping up the recording process isn't just a matter of Keith buckling down and getting it done: he has to coordinate a lot of other musicians' schedules too.
Says Keith, "The challenge has been in trying to finish an album that is complex in its collaborative, in the amount of people that I've collaborated with. I've got to land the plane."
Luckily, Keith has great people on his team to make sure the tour rehearsals go smoothly in the next few weeks.
"My musical director, Chris McHugh , is fantastic," Keith says. " Travis Shirley , who is the production designer for this tour, is excellent. We just toured Australia together, so he has a lot of components that we had in that tour that we can use in this one."
Even though Keith worked out a lot of elements for his U.S. tour while Down Under, he still leaves room to add new elements to his show, right up until he hits the stage.
Says Keith, "Historically, we put something together, and I'm like, 'That's the tour. It's perfect.' And then a week before the tour, I get some crazy idea that I want to do this, or do that and do this. So, I've learned that it's best to have a malleable production that can accommodate those things at a moment's notice."
Little Big Town and Dustin Lynch join Keith on the Light the Fuse tour this summer. The lead single from Fuse , "Little Bit of Everything," is now climbing the country chart. The album will be in stores September 10.
Copyright 2013 ABC News Radio