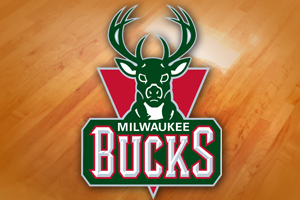 MILWAUKEE, WI (LEARFIELD-WSAU) Bucks' coach Larry Drew says assistants Nick Van Exel and Bob Bender will dedicate themselves to teaching Milwaukee's young players. The Bucks confirmed their hirings yesterday, and Drew said both were "important pieces" of his staff in Atlanta over the past three years.
Media reports said Bender and Van Exel were both helping Drew evaluate talent at the Bucks' recent audition sessions for draft candidates – so their hirings are no surprise.
Van Exel is a native of Kenosha. He played 13 years in the N-B-A, and was an All-Star in 1998. He was Atlanta's player development instructor the last three years. Bender has spent nine years as an assistant with the Hawks, after two years in the same role with Philadelphia.
Meanwhile, the Bucks will hold a free-agent camp on Thursday for players who are not eligible for next week's draft. Twelve of the participants have previous experience in the N-B-A – including Brooklyn forward Damion James and Philadelphia forward Craig Brackins. Ex-Marquette guard Dwight Buycks (bikes) will also take part in the camp.