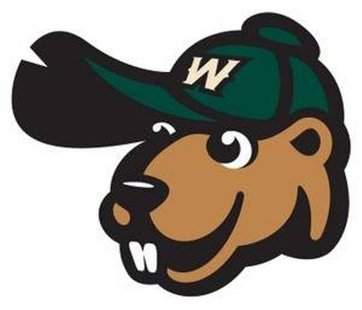 EAU CLAIRE, WI (WRIG-WOODCHUCKS) - The Wisconsin Woodchucks would receive phenomenal performances from Matt Tellor, Tyler Steib and Dan Weigel as they went on to defeat the Eau Claire Express 8-3 and sweep the two-game series.
The Woodchucks would kick off the scoring in the first as Tellor carried over the momentum from yesterday's five-RBI performance. With Brandon Krieg on first and one out, Tellor doubled into the left field corner, scoring Krieg and giving the 'Chucks a 1-0 lead.
They would add to that lead in the top of the second as Steib stayed hot as well. With two on and one out, Steib would double into the left-center field gap to score Garrett Rucker and Jimmy Correnti and put the 'Chucks on top 3-0.
The Express would get on the scoreboard for the first time against Dan Weigel in the second. With the bases loaded, first baseman Tyler Sparger would single to bring home David Diaz-Fernandez and cut the lead to two. The next batter, Mike Porcaro, would fly out to center, but it was deep enough to bring home Jake Cole and make it a 3-2 game.
That would be all that Weigel allowed for the game. The 6'6" left-hander did not allow a hit after the second inning, going six innings with four hits allowed, one walk and five strikeouts.
Steib would prove to be a thorn in the side of the Express again in the fourth. After his one-out double, Steib would steal third and score on a wild pitch to give the 'Chucks a 4-2 lead. Steib would finish 3-4 with two RBI's and two doubles in the game and 7-9 in the series with four doubles and four RBI's.
But Tellor would not let Steib steal the show. Tellor would add a two-run double in the sixth and a run-scoring double in the eighth to run his RBI-total for the game to four and to nine for the two-game series. Tellor had four doubles and a home run in the series.
David Diaz-Fernandez would add a solo home run in the eighth, but it would not be enough as the 'Chucks defeated the Express 8-3 to sweep the series.
The 'Chucks will be back in action Tuesday at Athletic Park to face the Battle Creek Bombers. First pitch is slated for 6:35.