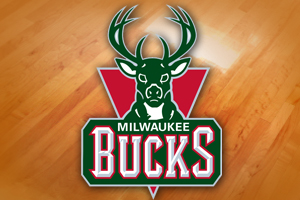 MILWAUKEE, WI (LEARFIELD-WSAU)We knew that Larry Drew would be introduced as the Milwaukee Bucks' new coach . What we didn't know is that afterward, owner Herb Kohl would tell reporters he's more confident than ever that a new arena will be built to replace the B-M-O Harris Bradley Center.
Kohl said quote, "We know we have to find a way to a new facility and we will. The question is when and how." Kohl – who has pledged an undetermined amount of money for a new arena – said it involves more than the future of the Bucks. He said quote, "Milwaukee and Wisconsin need a 21st century sports-and-entertainment complex."
Drew replaces Jim Boylan, who was fired as the Bucks' coach a month ago. Drew spent the last three seasons as the head man in Atlanta, when the Hawks made the playoffs each year. He promised not to change a thing about his coaching style. He said he develops relationships with his players that go beyond the court – and of the Bucks' players, he said quote, "We're going to become buddies."
Drew went 128-and-102 with the Hawks. Reports said he's getting 10-and-a-half-million dollars, with over seven-and-a-half million guaranteed for a three-year contract with a team option for a fourth season.