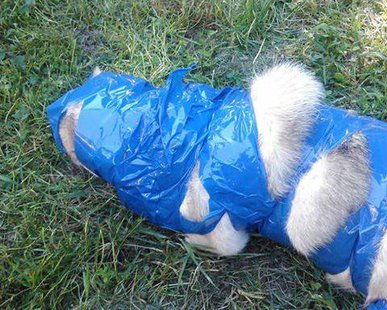 STRATFORD, Wis. (WSAU) - Police and a Stratford family want to know who wrapped their dog in duct tape. The dog named Paco was stolen last weekend, and returned yesterday wrapped in blue duct tape. A photo of the taped pet was posted on Facebook Tuesday.
The owners were able to remove the tape, and the dog is doing well.
The dog theft was not reported to police. Chief Korey Schillinger found out about the animal cruelty case after the Facebook posting. Schillinger encourages anyone with information to contact Stratford Police at 715-687-3131.