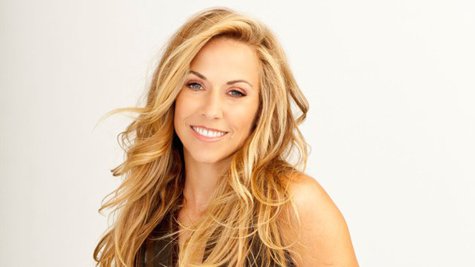 Many pop and rock stars have attempted to cross over into country, but Sheryl Crow seems to be one of the rare artists who actually pulls the genre change off. Her debut country single, "Easy," is now in the top 20 on the country chart with her full-length country album, Feels Like Home , set for a September 10 release. The decision to focus on country fans isn't just a marketing ploy for Sheryl though.
"I've seen other kind of pop-oriented people come over to the format and kinda try to capitalize on the loyalty of the country fan base, and I'm super-persnickety about it," Sheryl says. "I feel like it's a humbling experience to get to play for these fans."
Since moving to Nashville about a decade ago, Sheryl has recorded with the likes of Brooks & Dunn and shared the stage with Brad Paisley a few times. Brad was actually the person who encouraged Sheryl to make the move into country.
She explains, "Brad Paisley came to me and said, 'Now is the time. You need to come to the format that you should have been at a long time ago.' I said, 'Well, ultimately, I'll do what I do, and I'm gonna write with writers. I'm gonna up my game. Ultimately the fans decide.'"
Sheryl's devotion to the craft of songwriting is another big reason she wanted to make a country album. She says, "Used to [be] you had some great songwriting at pop and at rock. I feel like the best songwriting, undeniably, and the best artistry exists in country. So, you know, I hope they feel like I belong here."
Sheryl is working overtime to connect with fans with a Q&A session on her Facebook page Thursday at 5 p.m. ET.
Copyright 2013 ABC News Radio