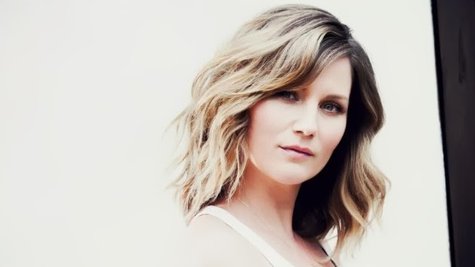 Jennifer Nettles has never been the kind of artist merely comfortably with finding formula that works and then running it into the ground. She restlessly explored new sounds and styles in her previous work with Sugarland , and now Jennifer continues in that experimental spirit on her new solo project, due out this fall.
The album's lead single, "That Girl," is a moody, engaging retelling of Dolly Parton 's "Jolene" written from Jolene's perspective as the other woman. Fans can expect the song to hit the airwaves in the coming weeks. It will be the first new music Jennifer has released in nearly three years, and she hopes listeners will be open to her new direction.
"Especially in this industry, it's easy to become a caricature of oneself," Jennifer says of her desire to evolve musically. "When the magnifying glass is put on you, suddenly the only thing people want to hear, if you continue to play something similarly, is how they first knew you, but that's not fair, 'cause that's not life and people aren't like that."
Other standout tracks on the album include Jennifer's Otis Redding -inspired cover of Bob Seger 's "Like a Rock" and her take on celebrities and social media in "Know You Wanna Know." For a change of pace, Jennifer headed to California to record the new music with producer Rick Rubin , who has worked with everyone from Johnny Cash to Jay-Z . That working relationship helped her fulfill some creative goals she had for this project.
"I wanted to be re-inspired and to be re-injected with something new and something that gave me a fire and that excited me," Jennifer explains. She says of the album, "I'm super-proud of it, and I feel that it's good enough, and I feel that the wait for this album, for me, was definitely worth it."
Copyright 2013 ABC News Radio