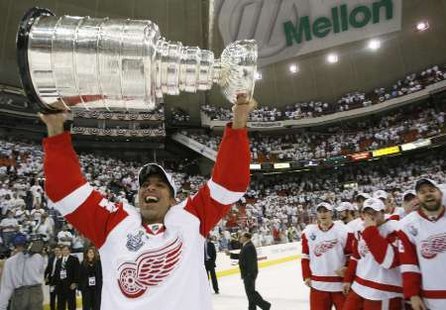 MADISON, WI (LEARFIELD-WSAU) Chris Chelios has become the first Wisconsin player to be named to the Hockey Hall-of-Fame.
Chelios and Scott Niedermayer were elected in their first years of eligibility. Brendan Shanahan was picked in his second year on the ballot. Former Toronto coach Fred Shero and Canadian women's player Geraldine Heaney were also selected.They'll all be inducted on November 11th in Toronto.
Chelios spent two seasons in Madison, helping the Badgers win the 1983 N-C-A-A championship. He left to join Team U-S-A for the first of his four Olympics in 1984.
Chelios played a record-tying 26 years in the N-H-L, winning three Stanley Cups and three Norris Trophies as the league's best defenseman. He was 48 when he retired in 2010, after playing over 19-hundred pro hockey games.