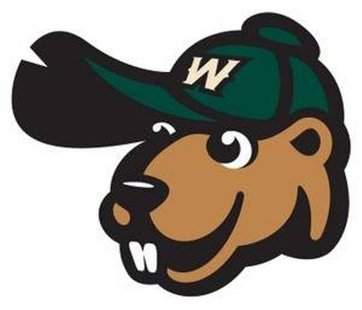 WAUSAU, Wis. (WSAU-Woodchucks) -- The Wisconsin Woodchucks fell to the Lakeshore Chinooks 7-5, as Donnie Hissa settled down after allowing a first inning grand slam going the distance in Saturday night's game.
The Woodchucks loaded the bases in the bottom of the first inning and Josh Goossen-Brown would do the rest as he hit a towering grand slam to left field to give the 'Chucks an early 4-0 lead. The Chinooks would get even with a grand slam of their own in the top of the third inning. After a controversial call earlier in the inning allowing the bases to be later loaded, Ryan Krill belted a home run over the right field wall.
The Chinooks gained the lead in the top of the fourth inning when Harrison Bader grounded out to first base bringing home Sawyer Polen on the play. The Chinooks weren't done when Mike Papi hit a double into the right center field gap that brought home Jared Fon and Andrew Stevenson to give the Chinooks a 7-4 lead. The Woodchucks got one run back in the bottom of the fifth inning when Jake Jefferies singled up the middle to bring home returning Woodchuck Levi Meyer cutting the deficit 7-5, but would get no closer to the Chinooks. The Chinooks' starting pitcher Donnie Hissa settled down after the first inning grand slam as he would surrender just one more run the rest of the game as he pitched his first complete game of the season.
Wausau native Adam Kramer was handed the loss lasting four and two-thirds inning surrendering the seven Chinooks' runs. The Woodchucks and the Chinooks will finish their two-game series on Sunday evening at Athletic Park. First pitch is scheduled for Sunday at 5:05 p.m. with gates opening at 4:05 p.m..