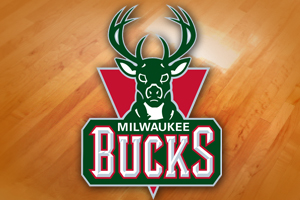 MILWAUKEE, WI (WSAU) Snubbed for the upcoming NBA All-Star game, Brandon Jennings and Monta Ellis both scored 20 points to power a come-from-behind 109-102 victory over Golden State for the Milwaukee Bucks Saturday night at the Bradley Center.
Trailing 55-51 at halftime, the Bucks opened the third quarter with a 23-10 run and never trailed again. Jennings nailed five three-pointers in that quarter as Milwaukee outscored the visitors 35-19.
The two guards for the Bucks got plenty of help from Ersan Ilyasova and Larry Sanders. Each had a double-double, with 18 points and a dozen rebounds for Ilyasova and 16 points and 11 rebounds for Sanders.
Warriors center Andrew Bogut was inactive for the game, but he made his first appearance at the Bradley Center since being traded to the Warriors.
The bat which repeatedly disrupted the afternoon college game between Marquette and Providence didn't make an appearance.
Milwaukee plays at Detroit on Tuesday night