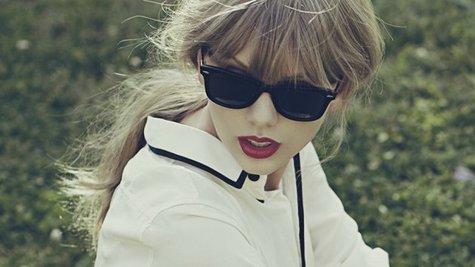 Even though it may seem like Taylor Swift spends a lot of time strolling around with whoever she's dating at the moment, she actually spends most of her time working...especially these days, since she's gearing up for her tour and traveling all over the world in support of her album Red . In fact, "vacation" isn't really a word that's in Taylor's vocabulary...mostly because she just doesn't feel comfortable taking time off.
"Vacations are a little weird for me because I don't feel like I deserve them right now because I'm promoting a record," she says.
In addition, she enjoys her job as a global music superstar so much that she never really feels the need to leave it all behind and jet off to some exotic location.
"I think the only time that I would ever really want to spend extended time not doing this would be if I was a lot older and I decided to have a family. I think that's the only time," she explains.
And even when Taylor does take a breather, you'll never see her in People magazine sunning herself on the island of St. Bart's or frolicking on a yacht in the Mediterranean for weeks at a time.
"Sometimes I'll go somewhere for like three or four days. But I never take like extended vacations," she says. "I hear about people doing that, where they're like, 'I just need to spend two weeks on a beach.' I'm like, 'I can't spend two weeks anywhere .' How can you stay put for that long?"
Another thing that drives Taylor's anti-vacation mindset is the fact that her insane schedule has conditioned her to feel guilty if she's not tackling one task or another.
"I think that's just kind of the speed I'm running at like, having been on the road for six years," she explains. "I feel like I need to do something. I feel like I need to be productive. I need to send an email. I need to write a song. I need to work on a mix."
The good news is that Taylor's work ethic has paid off big-time. Red was the second-best selling album of 2012, and it's now sold more than 5.4 million copies worldwide, including four million copies in the U.S. alone.
Copyright 2013 ABC News Radio