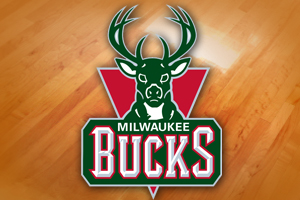 MILWAUKEE, WI (WSAU) Milwaukee Bucks' general manager John Hammond says he appreciates the three-year contract extension he received yesterday, and the confidence that owner Herb Kohl is showing. But Hammond said the focus right now should be more about the Bucks themselves, and how they play for the rest of the season.
Milwaukee is 22-and-18 – and they're just two-and-a-half games out of first place in the N-B-A's Central Division. A division crown would give Milwaukee one of the Top-Three playoff spots in the Eastern Conference. But as it is, the Bucks are in a comfortable spot at the moment, in the seventh of eight slots in the East.
The 58-year-old Hammond joined the Bucks in 2008, along with coach Scott Skiles. Both were in the final years of their contracts when Skiles left on January seventh. Since then, coach Jim Boylan is 6-and-2.
Under Hammond, the Bucks restructured its payroll by dumping some expensive contracts that were not paying off. They currently have the N-B-A's 24th-lowest total payroll at 64-million dollars. Hammond will have some tough decisions to make this summer, as contracts expire for guards Brandon Jennings and Monta Ellis.