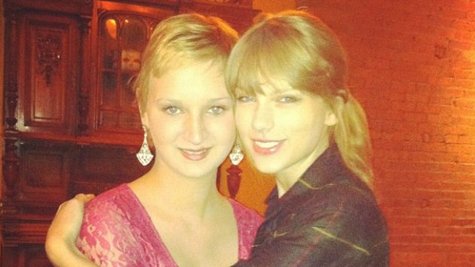 Taylor Swift had a very special guest over to lunch Saturday in Nashville.
Seventeen-year-old Kayla Kincannon has been battling brain cancer for the past year, and her friends and family have been working for the past month to get Kayla a meeting with her hero, Taylor Swift. That meeting finally happened last weekend as Taylor spent two hours with Kayla, gave her a gift basket and posed for photos.
Kayla's father wrote about the visit on the teenager's blog saying of Taylor, "She is the sweetest, most down to earth person I have ever met! This was more than we ever expected!"
Taylor even sent her tour bus to bring Kayla to lunch. To find out more about Kayla, go to TeamKaylaKincannon.org .
Copyright 2013 ABC News Radio