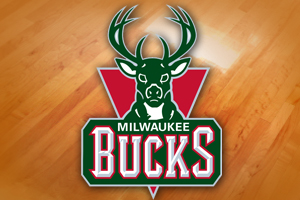 PHOENIX, AZ (WSAU) The Milwaukee Bucks' long nightmare in Phoenix is over. The Bucks came back from 10 points down in the second half last night to beat the Suns 98-to-94, ending 24 straight losses by the Bucks in Arizona which dated back to 1987. It was also Milwaukee's first win at the U-S Airways Center, after going 0-and-19 there since 1992.
Mike Dunleavy Senior was one of nine Bucks' coaches who tried to win at Phoenix but couldn't. And ironically, it was Dunleavy's son Mike Junior who had a big hand in ending the streak. He hit a three-pointer which ended a 10-0 Milwaukee run with 57-point-four seconds left, putting the Bucks up by eight.
The Bucks took the lead during that run, as Dunleavy made a bounce pass to Larry Sanders, who dunked it to put Milwaukee in front for good. Dunleavy scored eight of his 16 points in the fourth quarter. Monta Ellis led all scorers with 24. Sanders had a career-high 19 points with 15 rebounds – and he had two blocked shots during the decisive late run.
Shannon Brown led Phoenix with 20 points off the bench. The Suns have now lost four straight at home for the first time in nine years. Unlike past years, Bucks' coach Jim Boylan did not mention the team's losing streak at Phoenix in his pre-game talk. But afterward, he showed the players a faded copy of Milwaukee's last win there in February of '87 – which showed current Bucks' assistant Sidney Moncrief in the starting lineup.
Boylan said a lot of the players weren't born yet. Dunleavy simply said quote, "We broke the seal." The Bucks are now 2-and-1 on their current four-game road trip. They'll play at Portland Saturday night.