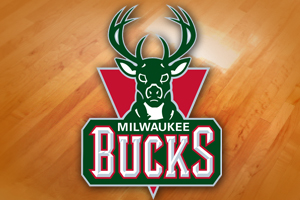 MILWAUKEE, WI (WSAU)The Milwaukee Bucks will try to go three games above .500 tonight when they host Detroit.
The Bucks lead the N-B-A in blocked shots with 260 this season, for an average of seven-point-six per night. Milwaukee had 15 blocks in its victory at Chicago on Wednesday night, and Bucks' center Larry Sanders had seven of those blocks.
The third-year Sanders is far-and-away the N-B-A leader in blocks, with an average of just over three-and-a-quarter per game. Serge Ibaka of Oklahoma City is a distant second at two-point-eight-six. In addition, Sanders has had four-or-more blocked shots in five straight games. That's second only to Kareem Abdul-Jabbar in the Bucks' record book. He had eight games in a row with four-or-more blocked shots in the 1973-74 season.
Sanders has had solid leaps-and-timing on defense ever since he joined the Bucks from Vanderbilt in 2010. Bucks' coach Jim Boylan says Sanders has gotten himself in excellent physical shape – and it allows him to be productive for a longer stretch of time.
Tonight, the Bucks will try to go 3-and-0 since Boylan took over for Scott Skiles on Monday. They'll play a Pistons' team that has won four-of-its-last-five, and is well-rested after losing at home to Charlotte last Sunday by seven points in overtime.