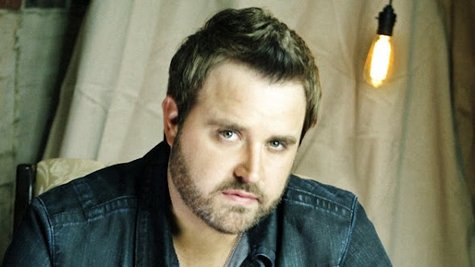 Randy Houser 's latest hit, "How Country Feels," is just what the doctor ordered to beat those post-holiday blues. The song is shaping up to be Randy's biggest hit ever, and he tells ABC News Radio, "It's a good time to have something upbeat on the radio. People need fun right now."
"How Country Feels" always gets fans jumping out of their seats at Randy concerts, and it's got his infant son West busting a few dance moves too. "He's learning the bop a little bit. He's got the scrawl down," Randy says with a laugh. "I mean, he loves it so much, he just pees on himself."
The upbeat feel of "How Country Feels" is a good indication of what fans can expect on Randy's upcoming album of the same name. It's due out January 22, and Randy plans to continue that good-time vibe from the album to his live shows this year. He says of his concert crowds, "People don't want to go to a show and go to sleep, unless they pass out."
Here's hoping the audience members remain conscious throughout Randy's Friday night show in Royal Oak, MO.
Copyright 2013 ABC News Radio