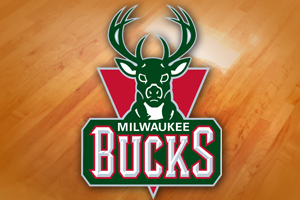 MILWAUKEE, WI (WSAU) The Milwaukee Bucks won their first game under new coach Jim Boylan last night, 108-to-99 over Phoenix at the B-M-O Harris Bradley Center.
Boylan was the top assistant to Scott Skiles, who parted ways with the team after a meeting on Monday with general manager John Hammond. Boylan said his main goal was to have the Bucks play well again, after a four-game losing streak.
This is the second time that Boylan is completing a season after Skiles departed, the first being in Chicago in 2008. He went 24-and-32 in that stint, and Boylan admitted putting too much pressure on himself to succeed. This time, he says he'll enjoy the ride, and do what he can to get the Bucks into the playoffs for the first time in three years. The Suns went up by six at the half last night. But the Bucks took the lead in the third quarter, and Phoenix kept it close until about three-and-a-half minutes left when Milwaukee hit back-to-back shots to go up by eight.
Brandon Jennings had 29 points, and six of his Bucks' teammates also scored in double figures. Rookie John Henson had a double-double off the bench with 12 points and 11 rebounds. Milwaukee out-shot Phoenix 46-to-41 percent, out-rebounded the Suns by four, and committed 12 turnovers to the Suns' 16. Goran Dragic had 21 points for Phoenix, which lost its 10th game in its last 11. The Suns have now lost 10 straight on the road for the first time in 27 years. The Bucks went back above .500 at 17-and-16. They're still three games behind first-place Indiana in the N-B-A's Central Division. And the Bucks now have sole possession of the Number-seven playoff spot in the Eastern Conference, a half-game ahead of Boston which holds the final spot. The Bucks will play in Chicago tonight.