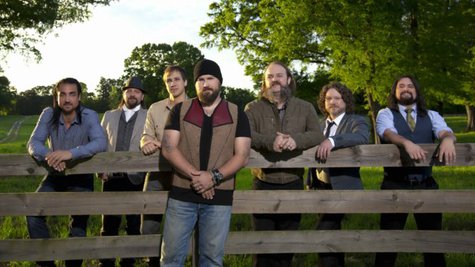 Some of country music's biggest hits were written in a matter of minutes, but Zac Brown Band 's "Goodbye in Her Eyes" is definitely not one of those songs. In fact, front man Zac Brown tells ABC News Radio it was more than a decade in the making. He started writing the song 12 years ago with his frequent collaborator Wyatt Durette , his writing partner on Zac Brown Band hits "Chicken Fried" and "Highway 20 Ride" among others.
"We've just been waiting on the right part to come along," Zac explains. "We had some great pieces."
Fast forward to about two years ago, and Zac was listening to his friend Sonia Leigh play him a song she was working on. That's when he knew "Goodbye in Her Eyes" was complete.
Says Zac, "I was like, 'That's the bridge. That's what we've been missing from "Goodbye in Her Eyes" to finish it.'"
As for the lyrics of "Goodbye in Her Eyes," Zac feels like everyone can relate to the story of a romantic interest who's found love elsewhere.
He says, "When it's too late and it's obvious, you can try to fake it and be polite, but it's evident."
"Goodbye in Her Eyes" is the latest single from Zac Brown Band's album Unchained .
Copyright 2013 ABC News Radio