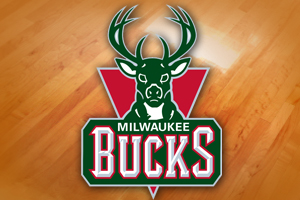 MILWAUKEE, WI (WSAU) The Milwaukee Bucks and coach Scott Skiles agreed to part ways just hours after N-B-A-Dot-Com reported that Skiles was not interested in coming back next year.
David Aldridge, a columnist for the league's Web site, said Skiles had resigned himself to being elsewhere next season. And the A-P said the Bucks made the decision last night to let Skiles go now, saying he's had trouble selling his defensive-minded style to a team that keeps adding powerhouse players on offense.
The Bucks have lost four straight games, falling back to .500 at 16-and-16. But they're still in the playoff hunt, tied with Boston for the bottom two post-season spots in the N-B-A's Eastern Conference – and Milwaukee is just three games behind front-running Indiana in the Central Division.
Assistant coach Jim Boylan will lead the team tonight, when the Bucks host Phoenix. Skiles and general manager John Hammond are both in the final seasons of their five-year contracts – but N-B-A-Dot-Com said yesterday it was more likely that Hammond would return than Skiles. The Bucks had still not confirmed by mid-morning today that Skiles is gone. The team's Web site still listed him as the head coach. Skiles has emphasized defense throughout his 13 seasons as an N-B-A coach. But in 2011, when the Bucks won only 35 games, E-S-P-N said Hammond sought to add high scorers at the expense of Skiles' defensive favorites.
And it was clear who won out, after the Bucks traded the injured Andrew Bogut to Golden State for high-scoring guard Monta Ellis at last year's trade deadline. Jennings and Ellis are among the league's top offensive duos, but they've also pitched in on defense as well.
And both will be restricted free-agents at the end of the season – although Hammond has told N-B-A-Dot-Com that the Bucks will match any offer Jennings gets from another team.