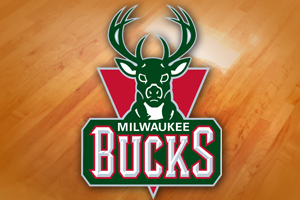 MILWAUKEE, WI (WSAU) Milwaukee Bucks' rookie John Henson has earned some more playing time, after a solid performance on Wednesday night. The Bucks will host the Houston Rockets tonight, and coach Scott Skiles says he wants to get another long look at his first-round power forward from North Carolina.
Henson had 20 points and nine rebounds in Milwaukee's home loss to San Antonio. He made 10-of-11 shots – but more importantly, Skiles says he's impressed at the way Henson has picked up the pace at practice. Skiles says he gives rookies more of a chance to play once they show progress in learning how to be a pro – and that means having good habits and preparing themselves for their next games.
The 6-11 Henson showed real promise when he had 17 points and 18 rebounds against Miami in late November. But he struggled after that, and Skiles sat him down. He only played 12 minutes in seven games until he got another break this week. Henson says he's really working on finding the open spots in the Bucks' pick-and-roll offense – and then finishing the plays with points.