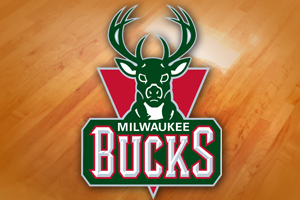 DALLAS, TX (WSAU) The Milwaukee Bucks are not getting much time to fit newly-acquired guard J-J Redick into their offense. The veteran Redick was acquired last Thursday in a trade from Orlando – and he never practiced with the Bucks before getting 16 points and seven assists in a home loss to Atlanta on Saturday night.
The Bucks play at Dallas tonight – and coach Jim Boylan still has the challenge of setting a rotation of three talented guards, including Monta Ellis and Brandon Jennings. Ellis managed to play all but four minutes at the shooting guard spot against the Hawks, with 14 points and 10 assists. And Boylan used all three guards in a short lineup for several minutes.
Boylan says Redick should not have a problem adjusting, once he learns the Bucks' style of play-calling.
The Bucks have lost 9-of-their-last-11, and they'll play a Mavericks' team tonight that's five games under .500.
Milwaukee continues to be four games ahead of Philadelphia for the final playoff spot in the Eastern Conference – and the Bucks are now two-and-a-half behind Boston for the Number-Seven slot.