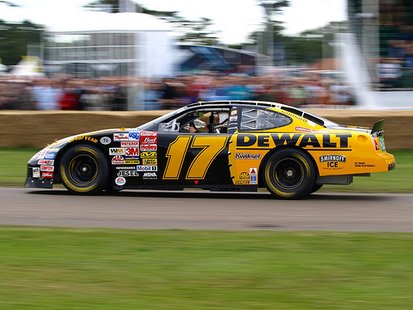 DAYTONA BEACH, FLA (WSAU)The 2013 NASCAR season begins tonight at Daytona with the Sprint Unlimited, formerly the Budweiser Shootout.
Wisconsin native Matt Kenseth from Cambridge is one of 19 drivers in the event – and NASCAR has been letting fans choose how parts of the race will be carried out.
On Sunday, the participants will race for the pole position in the Daytona-500 which takes place on February 24th. Other qualifying spots will be settled next Thursday in a pair of 150-lap races.
Wisconsin has the same four drivers entered in the 500 as a year ago – defending champion Kenseth, Paul Menard of Eau Claire, Travis Kvapil from Janesville, and Danica Patrick who was born in Beloit and raised in nearby Roscoe Illinois.