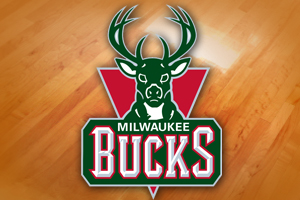 MILWAUKEE, WI (WSAU) The Milwaukee Bucks ended a four-game losing streak by edging Philadelphia last night, 94-to-92 at the B-M-O Harris Bradley Center. The Bucks never led until early in the fourth quarter.
They were up by just one when Monta Ellis hit one-of-two free throws to give Milwaukee its final margin. Luc Richard Mbah a Moute sealed the victory by deflecting a pass from former Buck Royal Ivey in the closing seconds.
Monta Ellis led the Bucks with 27 points, and Brandon Jennings had 21. Samuel Dalembert had 17 points and 14 rebounds, as the Bucks moved four games ahead of Philadelphia for the eighth-and-final playoff spot in the Eastern Conference.
Bucks' center Larry Sanders missed his fourth straight game with a bruised lower back. There's no timetable for his return.
Evan Turner scored 20 for Philadelphia, which dropped to 2-and-14 on the road. The Bucks earned a tie-breaker over the 76'ers for playoff position, by going 3-and-0 in their season series with one game left. And Milwaukee went into the All-Star break on a high note at one game above .500 – although coach Jim Boylan said the team still has a low energy level. He hopes they'll use the break to quote, "recharge their batteries."
The Bucks have been shut out of all three days of events at the N-B-A's All-Star Weekend in Houston for the second year in a row. They'll return to practice Monday, and will play at Brooklyn next Tuesday night. Brandon Jennings denies that he's unhappy in Milwaukee – or that the hiring of a new agent is a sign that he'll be traded before next Thursday's N-B-A deadline. Reports yesterday said the fourth-year point guard replaced his long-time agent Bill Duffy with Jeff Schwartz of the Excel Sports Management firm. The change has yet to take effect, due to a 15-day waiting period required by the players' union.
Meanwhile, E-S-P-N-Dot-Com says Jennings is so frustrated with the Bucks that his differences with the team are quote, "irreconcilable." If the Bucks still have Jennings after next week, he'll be a restricted free agent at the end of the season – which means that Milwaukee can match any offer he gets from other teams.
Jennings is the Bucks' leading scorer, averaging almost 19 points a game with just over six assists and two steals. He's been in a shooting slump lately – and at the moment, he says he's most concerned of getting out of it. He made 8-of-21 shots last night against Philadelphia, after shooting 3-of-17 in a loss to Washington on Monday night.