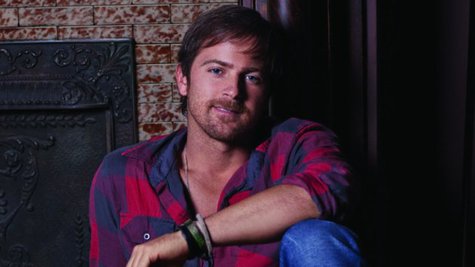 Kip Moore was sporting a deep tan in January thanks to his two-week trip to Hawaii around the dawn of the new year. He says, "I was dark for a while, but it's gone now."
Though the outward signs of Kip's trip to Maui are faded, the rest he got on the islands put him in a great mindset to tackle his hectic tour schedule this year.
"I didn't think about music any," Kip admits. "I didn't stress myself out thinking about lighting."
Though Kip is grateful to have #1 hits and a string of sold-out concert dates, maintaining that level of success can be draining.
Kip explains, "You don't think about the business side of it when you're coming up, you just think about, 'I just want to write songs and play music.' And I've been overwhelmed with all the other aspects that come along with it."
All of that stress just faded away as Kip surfed Maui's north shore though.
He says with a grin, "I bit off a little more than I could chew and got thrown around a little bit. But man, I had the best time."
Head over to KipMoore.net to see where he's playing next.
In other news, Kip is making a big effort to keep in touch with his fans at 1-855-FONE-KIP. If he has time, Kip will actually answer the phone. Otherwise, you can leave Kip a message, and he'll do his best to call you back.
Copyright 2013 ABC News Radio