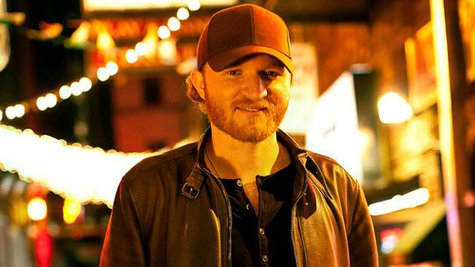 Eric Paslay is having a very happy holiday season now that his latest single, "Friday Night," has hit the country top 10. Though he's written #1 hits for Jake Owen , Eli Young Band and Love and Theft in the past few years, Eric has never had a song he recorded himself in the top 10, until now. His two previous singles failed to catch on at radio, so the success of "Friday Night" is a welcome change of pace for Eric as an artist.
He tells ABC News Radio, "It is wild. I think I'm learning how I feel about it. You know, you kind of guard your heart and your dreams and your feelings so much in this business, 'cause a lot of times it doesn't pan out."
Another one of Eric's big dreams will come true February 4, 2014 when his self-titled debut album lands in stores.
"I'm smiling on the inside out knowing that my album's coming out," Eric says, "and it's all because of 'Friday Night' doing so well with radio, and thanks to radio for playing it."
Eric hooks up with Eli Young Band for a run of shows starting December 27 in Robinsonville, MS.
Copyright 2013 ABC News Radio