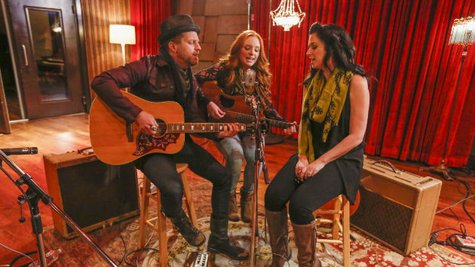 Thompson Square recently selected up-and-coming singer Daisy Mallory for a spot in their Voices Worth Hearing campaign with Luden's throat drops. The campaign's organizers got Daisy to show up at a Nashville rehearsal space believing she was part of a project involving aspiring artists, and that's when Thompson Square's Keifer and Shawna Thompson surprised Daisy with the big news.
As for why they chose Daisy, Keifer says, "Shawna and I knew Daisy's voice was worth hearing from the moment she sang. Her presence and ambition are well beyond her years, and we could not be more excited to share her talents with our fans as she continues in her career."
In addition to appearing with Thompson Square in behind-the-scenes videos on Luden's Facebook page , Daisy will also perform with the duo at The Stage in downtown Nashville.
Copyright 2013 ABC News Radio