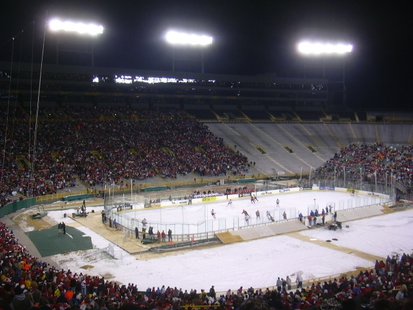 MADISON, Wis. (WSAU) -- A three goal second period and a quick goal in overtime pushed the Badgers men's hockey team over Colorado College last night 4 -3.
It was a game that saw no penalty minutes at all, a first for the Badgers since 1967. The game was back and forth, with the Badgers snapping back from an early 0 -2 deficit in the first period with three goals by three different Badgers in the second.
Badgers goalie Joel Rumpel improves to 6-1-0 on the season, and the win completes another home sweep for the Badgers.
The hockey team is off next week with a bye. They'll be back after Christmas with a pair of games against Huntsville.