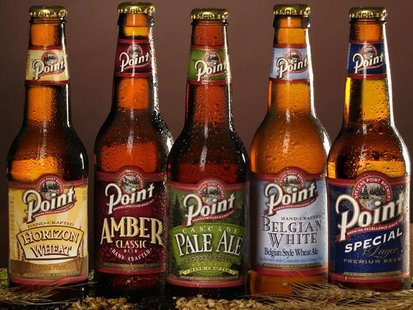 STEVENS POINT, Wis. (WSAU) -- The Point Brewery is announcing another $1.5 million dollar expansion of the brewery.
The investment is going towards infrastructure at the plant, including new electrical and cooling systems. It's also going to pay for new beer silos inside the brewery, according to marketing director Julie Birrenkott. "So we're adding more tanks to that area, we're upgrading our bottle fillers. We're buying 1000 kegs to help with our expanding draft beer business." Those new tanks are state of the art and match improvements made last year. "[They are] jacketed so the room does not need to be refrigerated at all, so all the cooling happens within the tank."
The move comes after the brewery hit a high mark with their new Ciderboys line of hard cider, which was unexpectedly popular. Birrenkott says they need to buy more barrels to accommodate supply. "Ciderboys has been doing really well. We've been putting more draft handles up in the area and across the state, and we need to fulfill those orders and add more half barrels."
Birrenkott says they'll be adding 8 workers with the new expansion. "It may not sound a lot, but we only employ 30 people here, but it's a significant increase for our workforce."
The expansion is scheduled for next year.