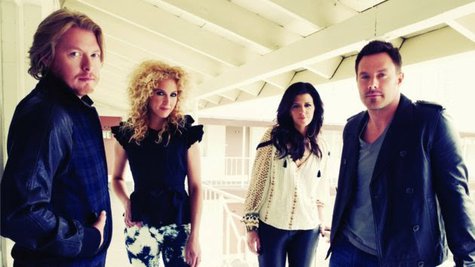 Little Big Town is getting to do some "Day Drinking" in 2014. That's the title of the lead single from their upcoming studio album, which they'll start recording next February or March.
LBT recently tweeted a photo of a recent writing session with the caption, "Once everyone gets #SOBER, lets all do a little #DAYDRINKING. Spring 2014." Though they're not giving too much away about "Day Drinking" just yet, the group's Karen Fairchild tells ABC News Radio they just couldn't keep their excitement about the song under wraps.
"We got back from writing, and, I don't know, we were just excited. We had written [the] song awhile ago," Karen says of the Twitter leak of "Day Drinking." "It's kind of, like, the cornerstone, to me, of building the record."
Little Big Town is currently in heavy writing mode for the new project. Their current single, "Sober," from their platinum-selling album, Tornado , is now climbing the country charts.
Copyright 2013 ABC News Radio