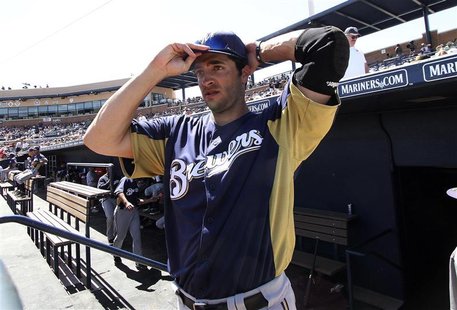 UNDATED (WSAU) Ryan Braun has had an eventful off-season. Now he's gotten married to long-time girlfriend Larisa Frasier. The ceremony happened last Saturday in Malibu. Photos, apparently taken by a wedding guest on a camera phone, were leaked to the UK's Daily Mail.
Braun has spent much of the off-season at his home in southern California. Frasier is a lingerie model from Toronto. She also writes the popular food-blog 'model eats.' He is 30. She is 24.
Braun sat out the final 65 days of last year's baseball season for using performance enhancing drugs. He'll return to the team for the start of spring training in February. The Brewers plan to move him from left field to right field to make room for promising rookie Kris Davis.