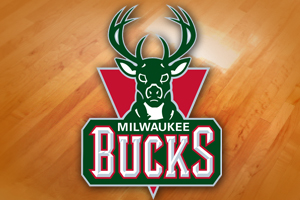 WASHINGTON DC (LEARFIELD-WSAU) The Milwaukee Bucks will play at Washington tonight. The Wizards come in at 9-and-9. The Bucks are 3-and-15, as their offense struggles to control the ball and make baskets.
Milwaukee has the N-B-A's second-lowest scoring average at just over 90 points a game, and the second-lowest shooting at almost 42-percent. The Bucks also commit the league's sixth-highest number of turnovers per game, with almost 17, giving opponents many more chances to score. And that tires out the Milwaukee defense, as evidenced by Detroit's 14-0 run on Wednesday night in the Pistons' seven-point victory.
Point guard Brandon Knight said the Bucks don't get many easy baskets. He blames a lack of patience, and the fact that 11 new players are still trying to blend in. Knight says the decision-making will get better, and so will the team's performance on both ends of the floor.
The Bucks do shoot free throws and three-pointers well. They're seventh in the league with a 78-percent free throw average, and they're ninth in three-point shooting at 38-percent.