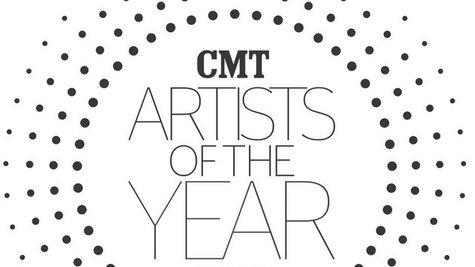 Luke Bryan , Florida Georgia Line , Jason Aldean , Tim McGraw and Hunter Hayes are the honorees on this year's CMT Artists of the Year special, airing live from Nashville Tuesday night. Since it first started four years ago, this show has gained a reputation for showcasing the year's top country stars in a laid back environment. The artists enjoy the show since they get to catch up with their fellow stars at the end of the year.
Luke Bryan explains, "It's just a great reason for all of those artists to get together and go, 'You know, we had a great year guys. Let's keep country music going great. Let's keep music going great.'"
The party keeps going when the cameras stop rolling, too. Luke adds, "We'll typically have an after-party somewhere, and it gets pretty fun."
Jason Aldean has been honored at all four CMT Artists of the Year shows, but he didn't know what to expect when the show first started in 2009. The event's formal dress code really threw Jason off at first.
He remembers thinking, "Like, 'It's a black tie deal? I don't even own a black tie!'"
He says, "It's turned out to be a really cool thing. I think it's a really special night where you have artists come in and pay tribute to other artists by doing their songs, which I think is really cool to do."
Having just five honorees on the show gives Jason even more time on camera to really thank the people who work on his team behind the scenes.
"The things that happen in our career, they don't happen without a lot of other people that do a lot for us to make the wheels turn," Jason explains.
Florida Georgia Line's Brian Kelley thinks the small, intimate feel of CMT Artists of the Year allows for a rich viewer experience, too.
"I think in most awards shows there's so many things crammed into a couple hours that you have to rewatch it to figure out exactly what just happened," Brian says. " CMT Artists of the Year , there's not many artists, and it's very focused on what these artists did throughout the year. So, kinda slows it down and gives everybody a little bit more time to kind of get to know the artist."
Hunter Hayes attended the 2012 CMT Artists of the Year event to recognize last year's honoree, Carrie Underwood . Before going on stage, he got to have some hang time backstage with his pals in Rascal Flatts , too.
Says Hunter, "I'd just finished a tour with them. We ended up just kind of joking around and just hanging out for a minute."
On top of that, Hunter was there to see all the big performances, like Luke Bryan 's collaboration with One Republic 's Ryan Tedder and Miranda Lambert 's intimate performance of "Over You."
He adds, "There's a lot of, like, collaborations that happen on the show, too, which obviously I love. I'm excited to see who teams up with who and what happens."
Being honored as a CMT Artist of the Year is a full-circle moment for Tim McGraw since CMT played a big role in his decision to move to Nashville.
He explains, "I learned to play guitar by watching guys on CMT and where they were placing their hands on the guitar when they were playing in their videos, and that's how I learned to play."
Tim made that move to Music City in 1989. He adds, "To be here now in 2013 and sort of being honored this way by CMT, from one of the impetuses it was for me to move to Nashville, it's pretty special."
Dierks Bentley , Alabama , Peter Frampton , Nashville star Hayden Panettiere , Lady Antebellum , Train 's Pat Monahan , Cassadee Pope , Lionel Richie , Travis Tritt and Dwight Yoakam are among the performers and presenters on CMT Artists of the Year . Comedian Ron White serves as host.
Copyright 2013 ABC News Radio