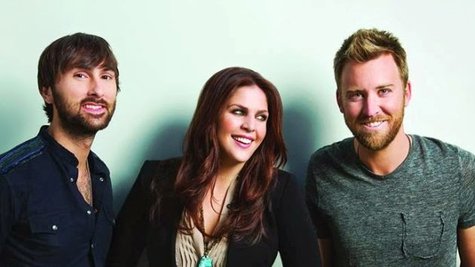 Lady Antebellum 's Dave Haywood can't help but think of his and band mate Charles Kelley 's hometown of Augusta, GA when he performs their latest single, "Goodbye Town." The song tells the story of a guy leaving town because that place holds too many memories of his lost love. Dave is just one of the many people who have been in that spot before.
He tells ABC News Radio, "There's spots across Augusta, Georgia that remind me of somebody when I was dating them in high school. Those are those moments where you just wanna get the heck outta there. "
In a larger sense, Dave and Charles both said "goodbye" to Augusta in order to pursue their dreams of country stardom in Nashville. Charles sees "Goodbye Town" as a kind of anthem for people looking to make life changes as well.
"Sometimes something bad has to happen, or heartbreak or something that, kind of, finally makes you [leave]," Charles says. "It's the trigger to move on."
Dave hopes this song can inspire fans to turn bad situations into opportunities for growth.
He says, "Hopefully it will be that empowering for people that listen to it."
Lady Antebellum will perform "Goodbye Town" on their Take Me Downtown tour launching November 8 with special guests Kip Moore and Kacey Musgraves . Go to LadyAntebellum.com for dates and ticket information.
Copyright 2013 ABC News Radio