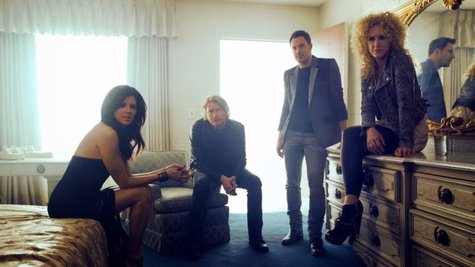 Little Big Town is still riding on the high of their latest platinum album, Tornado , but they'll soon begin work on the follow-up project. The group has been writing a little bit while on the road with Keith Urban this summer. It's still too early to tell what shape LBT's new music will take, though.
Singer Karen Fairchild explains, "We're in such the early stages of discovery that, you know, when we land on something that we think is worthy, then we'll start building. That seems like always the way for us that we make a record."
For now, Little Big Town is focused on entertaining their fans on the road, but they'll take some time away from the spotlight this fall to recharge their creative batteries.
Says Karen, "We'll probably go away a little bit in November maybe, or October, and have a head break."
Tornado features Little Big Town's #1 hits "Pontoon" and the title cut.
Copyright 2013 ABC News Radio