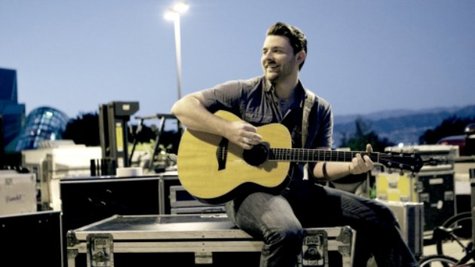 Chris Young has revealed more details about the bacterial infection that nearly took his life last week. It turns out Chris fell ill while on a flight from Nashville to Denver after bacteria got into a cut on his leg and entered his bloodstream.
He tells MSN , "I took off from Nashville and was fine, but by the time I landed in Denver I was in septic shock and they had to wheel me off of the airplane and take me to the hospital."
Doctors kept giving Chris medicines to bring his blood pressure back up, but it kept falling.
"They were concerned about organ failure at one point, so they took me straight into surgery," Chris says. "It was pretty creepy and pretty scary."
Chris is back on stage opening for Brad Paisley this weekend even though he has a dime-sized hole in his leg from the surgery. He's walking with a limp, but Chris is thankful he'll be able to stand for his performances.
He says, "Brad called me after it all went down and he's like 'Please tell me you have to sit on a stool, please tell me you have to sit on a stool, because we're going to make fun of you.' I'm like, 'Nope. Unfortunately, you don't get to make fun of me today.'"
Chris is gearing up to release his new album, A.M. , on September 17 featuring his new single, "Aw Naw."
Copyright 2013 ABC News Radio