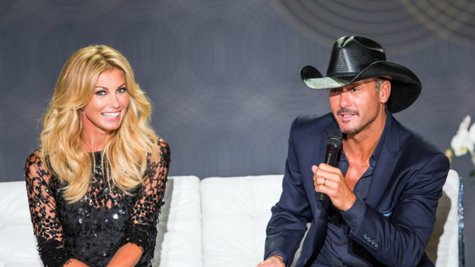 Tim McGraw can sing the lyrics of his latest hit, "Southern Girl," with some authority since he is married to one of the world's most famous Southern women, Mississippi native Faith Hill . While there's no doubt Faith is a knockout beauty, Tim points to other Southern qualities he loves about his wife just as much.
"She's a great Southern cook. I can tell you that for sure," Tim shares with ABC News Radio.
He also admires the way Faith keeps their household running smoothly with three daughters still living at home.
Tim explains, "That's one of the things that allows me to do the things that I do, and be able to do all the different aspects of my career, whether it be a movie, whether it be touring, whether it be making a record, you know, all the things I'm able to do is because of her values and the things that she does and the way she takes care of our family."
Tim and Faith will be packing up the family once again for another run of Soul2Soul shows at The Venetian in Las Vegas starting October 25. Visit Venetian.com for more information.
Copyright 2013 ABC News Radio