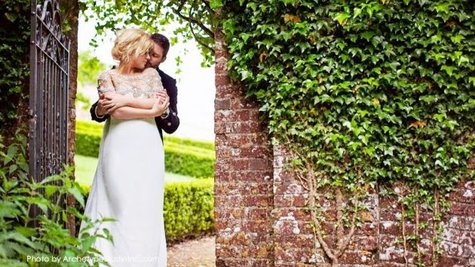 You know all those wedding details that Kelly Clarkson shared with us? Well, forget them: the singer now wants to elope.
Speaking to People magazine, Kelly says of her and fiance Brandon Blackstock , "We are so busy that we finally just came to terms the other night and were like, 'So, we change our minds and we want to elope.' We just got so overwhelmed by it – all the decisions."
She said that one factor in their about-face is the fact that she and Brandon "sent out a save-the-date to everyone and then it got crazy and all the details were leaking."
In addition, Kelly says she's overwhelmed with working on her Christmas album and her involvement in State Farm Insurance's safe driving program , while Brandon's got his hands full managing Blake Shelton and juggling his two kids' schedules.
As a result, Kelly says that she and Brandon simply sent out an engagement photo to their friends and family, and told them, "Thank you so much for understanding, but it's just going to be me and Brandon and his two kids and the minister."
They will have a party, she says, but it'll be to celebrate the construction on their house. All the people they would've invited to the wedding will be there, says Kelly, so it's almost the same thing.
Basically, Kelly says that she and Brandon don't need a huge bash to celebrate their love. "Our whole life is a celebration," she explains. "That's what we kept laughing about. We don't need another day where we throw a big party. Our lives are so in the spotlight all the time ."
She adds, "Everything is such a spectacle, we were like, 'We would rather have an intimate moment that's special.' "
Copyright 2013 ABC News Radio