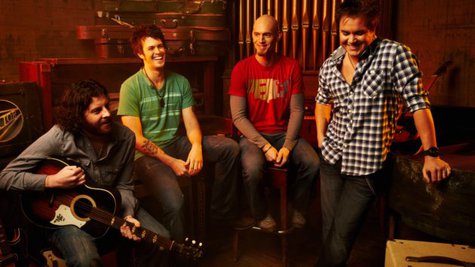 Eli Young Band heads out on the Drunk Last Night headlining tour October 3 in Kansas City, MO. The guys will be fresh off their opening spot on Kenny Chesney 's No Shoes Nation tour, which they describe as "an incredible experience" and "a really good time."
Front man Mike Eli says, "Now it's time to go out and do what we do best once again. It'll be nice to blow the dust off of some of the old stuff!"
Newcomer Eric Paslay is set to open the tour. Josh Abbott Band will also appear on select dates. The tour takes its name from Eli Young Band's latest single, "Drunk Last Night," the lead release from Eli Young Band's upcoming studio album.
Here are the Drunk Last Night tour dates:

10/3 -- Kansas City, MO
10/4 -- Conroe, TX
10/5 -- Waco, TX
10/6 -- El Paso, TX
10/23 -- Bloomington, IN
10/25 -- Chattanooga, TN
10/26 -- Norfolk, VA
10/27 -- Raleigh, NC
11/1 - 11/2 -- Fayetteville, AR
11/8 -- Austin, TX
11/13 -- Baltimore, MD
11/15 -- Milwaukee, WI
11/16 - 11/18 -- Chicago, IL
12/7 -- Atlantic City, NJ
Copyright 2013 ABC News Radio