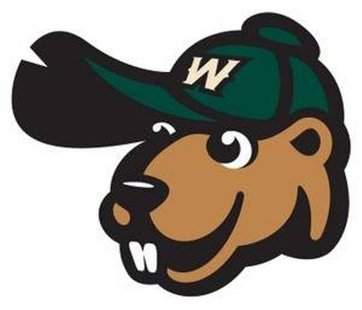 DULUTH, MN. (WSAU-Woodchucks) - The Duluth Huskies used a five-run seventh to propel themselves to a 9-4 victory over the Wisconsin Woodchucks Tuesday night in Duluth.
After a scoreless first, the Woodchucks would bust open the scoring in the top of the second. With the bases loaded and one out, Ryan Gerber lined a double into the left-center field gap. John Menken and Tell Taylor scored on the play before Mike Mierow was thrown out trying to score from first for the second out. Gerber later came around to score on a Kyle Haen single to put the 'Chucks on top 3-0.
The Huskies responded with their first run in the bottom of the inning. The first three batters in the frame, Jered Meek, Brad Wilson and Christopher Harvey all singled to load the bases with no outs. John Roberts then struck out the next batter before a wild pitch allowed Meek to score from third. With runners on second and third and one out, Kyle Teaf hit a line drive right back to Roberts, who then doubled Harvey off of the second base bag for the third out in the inning.
The Woodchucks would get that run right back in the next half inning. After a Mikole Pierce one out walk and a ground out by Rob Bennie, an error on the third baseman Meek sent Pierce to the dish from second base, extending the Woodchucks lead back to three runs.
After Roberts faced the minimum in the third, the Huskies would cut the lead to a run in the fourth. With one out, Harvey doubled deep to left-center field to score both Keith Curcio and Meek to make it a 4-3 game in the Woodchucks favor. Those three runs were all that the Wausau-native Roberts allowed in the outing. Roberts went five and two-thirds innings, allowing three runs on seven hits with two walks and four strikeouts.
The Woodchucks would hang onto that one-run lead up until the bottom of the seventh. In the frame, the Huskies were able to score five runs on only two hits, aided by a Woodchucks error. Only two of the runs were earned, but the inning gave the Huskies an 8-4 lead.
The Huskies tacked on an insurance run in the bottom of the eighth, but they would not need it as they picked up the 9-4 victory.
The Woodchucks and Huskies will continue the series Wednesday in Duluth with Dan Weigel on the mound. The first pitch is scheduled for 6:35. You can listen to the Woodchucks on Fox Sports Wausau WRIG 1390 AM and 93.9 FM.