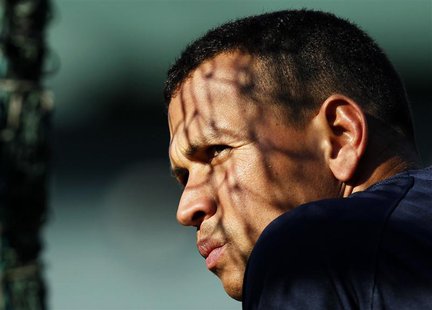 APPLETON, Wis. (WSAU) - Appleton officials are saying Yankee's baseball star Alex Rodriguez is not the kind of role model they want to name a ballpark after, so they've taken down the signs at Alex Rodriguez Field.
The honor was given to A-Rod for his brief time playing for the Appleton Foxes in the Class A system. The Foxes eventually became the Timber Rattlers.
USA Youth Board President Matt TenHaken told media they are exploring their options for renaming the field.
Rodriguez played for the Foxes in 1994, where he had a .319 batting average and 55 RBI's before getting promoted to Double-A Jacksonville.
A-Rod's suspension for using performance enhancing drugs is supposed to keep him off the field the rest of this year and all of 2014, but Rodriguez is appealing the suspension which allows him to keep playing.