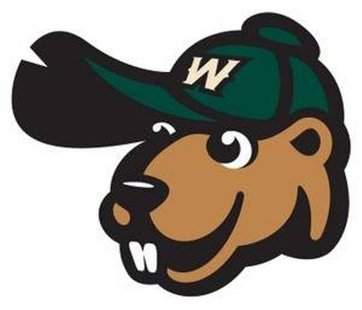 MEQUON, Wis. (WSAU-Woodchucks) - The Lakeshore Chinooks used a four-run seventh and two-run eighth to pull away from the Wisconsin Woodchucks in a 9-2 victory to seal a split of the two-game series.
After being held scoreless in a 6-0 Woodchucks victory Friday, the Chinooks would score their first run of the series in the bottom of the first. After an Andrew Stevenson leadoff double, Mike Hollenbeck singled to the right side of the infield to drive home Stevenson and put the Chinooks on top 1-0.
The Woodchucks tied things up at one in the top of the third. Ryan Gerber put himself on second base with a leadoff double to start the frame for the Woodchucks. Two batters later, Edgar Figueroa singled to right, scoring Gerber to equalize the score.
The tie would not last long as the Chinooks put up two additional runs in the bottom of the inning. With runners on first and second and one out, Hollenbeck picked up his second single and his second RBI of the game, this time bringing Cody Bobbitt in to score. Sawyer Polen would also score on a sacrifice fly by Ryan Krill to give Lakeshore a 3-1 lead.
The Woodchucks would cut back into that lead in the top of the fourth. After Rob Bennie was hit by a pitch and Mike Mierow singled, Gerber dumped a ball into center field. The single brought Bennie home from third and made the score 3-2 in favor of the Chinooks.
Aaron Fossas got the start for the Woodchucks, his first non-relief appearance of the season. Fossas finished five innings, allowing three runs on five hits with a strikeout.
The score would remain 3-2 all the way until the bottom of the seventh. The first two batters, Bobbitt and Stevenson, hit back-to-back home runs to extend the lead to four runs. The Chinooks went on to score two additional unearned runs in the inning, making it a 7-2 ballgame.
The Chinooks went on to tack on two more runs in the eighth, but they would not need them as the Woodchucks went down 1-2-3 in the top of the ninth.
The Woodchucks will head back to Wausau tomorrow to take on the Green Bay Bullfrogs. It will be the final home game for the Woodchucks this season and prior to renovations that will take place during the offseason.
First pitch is scheduled for 5:05 with a garage sale of vintage Woodchucks memorabilia throughout the game.
About Wisconsin Woodchucks:
The Wisconsin Woodchucks are a member of the prestigious Northwoods League, a collegiate summer baseball league featuring top talent from across the country. Located in Wausau, Wis., the Woodchucks play at historic Athletic Park, and are annually among the top-ranked teams nationally in per-game attendance. More information about the Wisconsin Woodchucks is available at www.woodchucks.com, or by calling 715-845-5055.