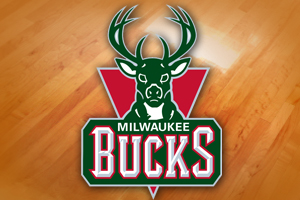 MIAMI, FLA (WSAU) The Milwaukee Bucks will try to steal home court advantage away from the Miami Heat tonight in Game 2 of their Eastern Conference playoff series. Miami cruised in the second half of Sunday's Game 1, winning 110-87.
LeBron James had 27 points, 10 rebounds and eight assists to lead Miami, who are beginning their title defense after winning their second NBA championship last season.
Brandon Jennings led Milwaukee with 26 points. Monta Ellis recorded 22 points in the loss. The Bucks closed the year by dropping 15 of its last 21 games.
Tipoff tonight at American Airlines Arena is 6:30 (CT). You can hear the game on FoxsportsAM1390 & FM 93.9